Rivalry Renewed
FSU and UF duel it out on Feb. 2
Taylor Linton | January 29, 2019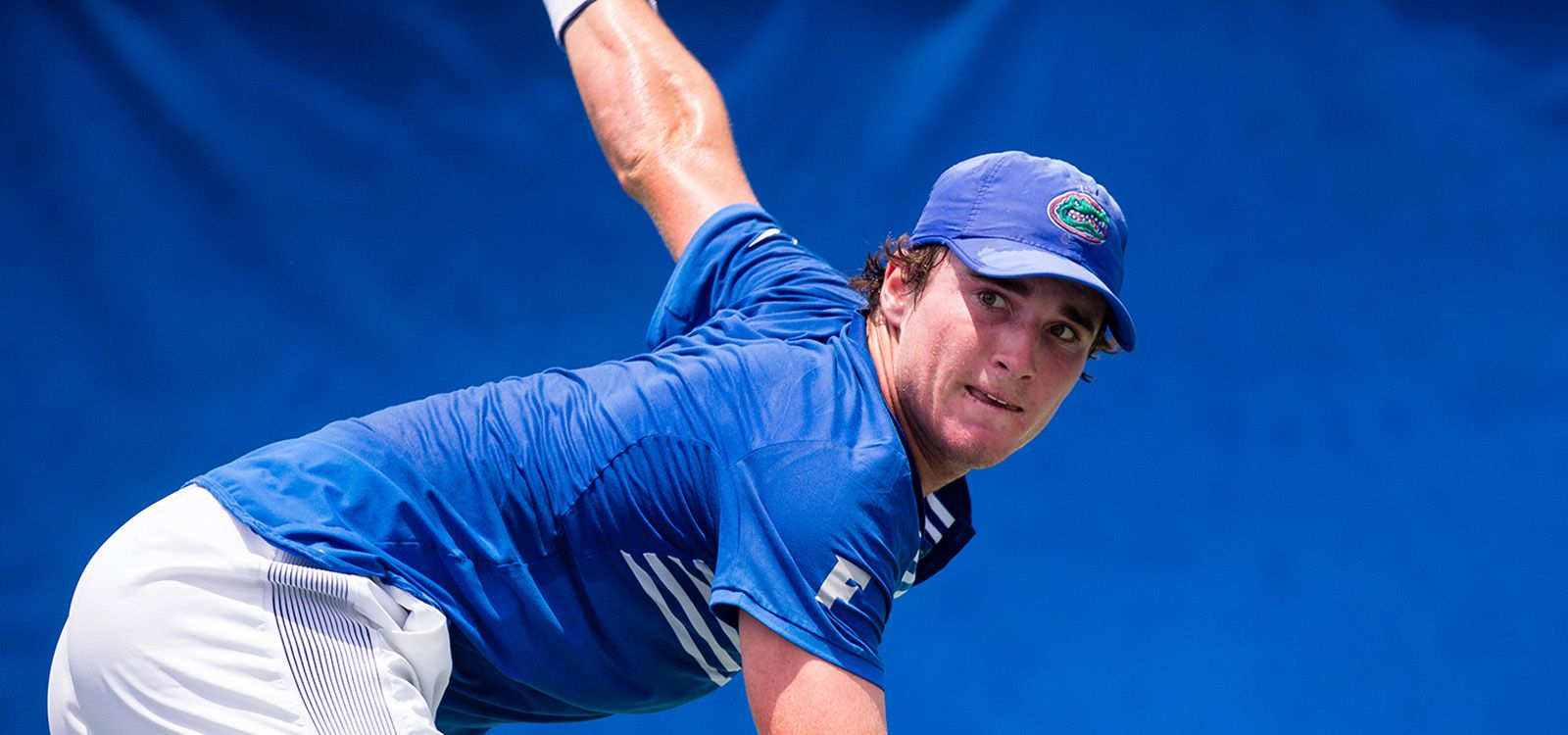 College MatchDay returns for its third consecutive year at the USTA National Campus beginning this Saturday. Rivalries run hot as Florida and Florida State's men's teams compete for the victory, live on Tennis Channel at 6 p.m.
Read More on the Upcoming Electric Atmosphere 
The Seminoles, who currently boast an impressive record of 8-1, took home the win against the Cal Bears in a close 4-3 decision at the National Campus on Jan. 20. The match came down to Florida State sophomore Chase Wood, who clinched the fourth team point after taking the third and final set, 6-2, at the No. 6 position.
Wood, who comes from a family of Division I tennis players, is excited to return to the Campus for MatchDay to take part in one of the biggest rivalries of the season.
"Last year was the highest attendance we had," he said. "Playing in front of that crowd is awesome, it's pretty electric."
Although the Seminoles have defeated the Gators the last two times they faced on MatchDay, the Gators are not to be counted out. Sophomore Oliver Crawford, a key member of Team USA's Master'U championship squad in December, has high hopes for the Gators this year.
"It's a huge match and there will be a big fan base for both sides," he said. "Unfortunately, we lost last year, but this year we're back for redemption."
Crawford holds an impressive collegiate record. As a freshman, he was named 2018 Southeastern Conference Freshman of the Year, thanks to an SEC-best 12-match winning streak and 11 conference wins, tied for most in the SEC. One of two captains for the Gators this season, Crawford was on both the 2018 All-SEC First Team and the 2018 All-SEC Freshman Team.
"It's an honor to be a captain at such a young age," Crawford said. "I try to guide the boys the best I can and be there for them."
For more information on College MatchDay, be sure to check out our fan guide.