Spring Break Highlight
Carnegie Mellon University
Taylor Linton | March 26, 2019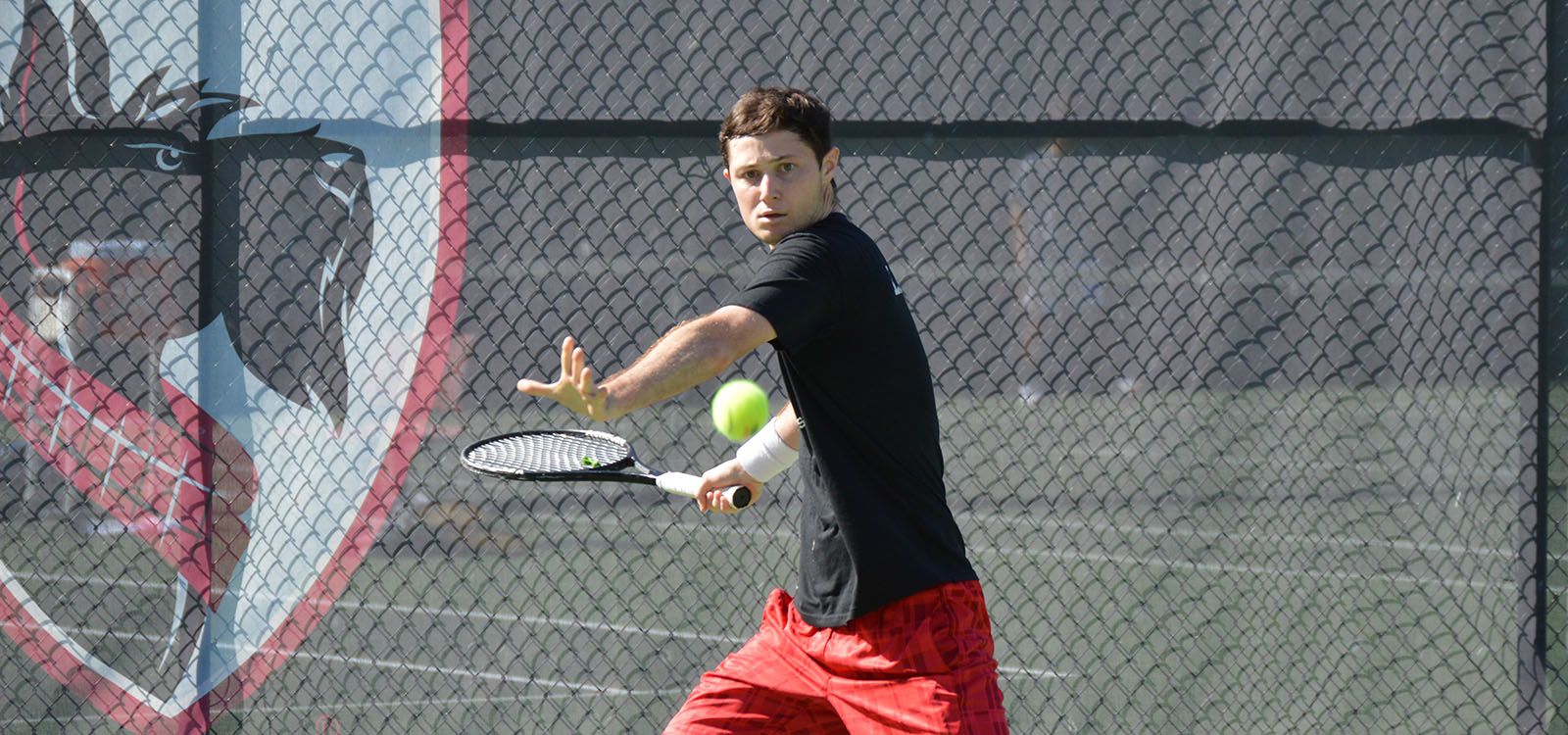 This is part of our USTA National Campus Spring Break series. Take a look at our last highlights on St. Cloud State and Concordia College New York, who both played at the Campus earlier in March.
Spring Break Tennis is still underway down at the USTA National Campus in Orlando, Fla. Although the spring break matches are coming to an end, schools are still trickling in to get the last bit of sunshine before heading back to finish out the remainder of their seasons.

The Carnegie Mellon University men's team flew down from Pittsburgh to play for their first time at the Campus. The team faced four challenging matches while down in Orlando.
Head coach Mike Belmonte, who took over the role in 2017, noted that the team was well prepared for the matches they were facing.
"Everyone was excited, nobody was really nervous," Belmonte said. "We had a pretty difficult schedule that we set up with some big Division III matches. I think everyone knew it was important and everyone was focused."
In the little over a year Belmonte has been head coach, he has helped the team advance to the third round of the NCAA Division III Championships, as well as assisting both Daniel Levine and Chaz Downing to All-American honors. Levine received recognition for both singles and doubles play, with Downing joining him as a doubles honoree.
Both All-Americans were ready to take on the spring break matches. Specifically, the duo was excited to play Case Western Reserve University, who they lost to earlier in the season in a close 5-4 match. The Tartans pulled out the win during Spring Break Tennis, this time earning a 5-4 result in their favor.
USTANationalCampus.com caught up with Levine and Downing after they had left back for Pittsburgh to ask about their time playing down at the Campus.
Q: What has the highlight of the season been for the team?
LEVINE: The highlight of our season so far has been getting revenge on Case Western during spring break.
DOWNING: So far the highlight of the season has been our narrow 5-4 win over Case Western. Close wins over great teams are always the most memorable matches.
Q: What did the team do when not playing tennis down in Florida?
LEVINE: We relaxed at our house and community pool. We brought a ton of games and really enjoyed the nice weather.
DOWNING: When we weren't playing tennis in Florida, we did everything we could to enjoy the weather, whether that was hanging out by the pool or playing mini-golf.
Q: What's it like coming from playing up in Pennsylvania to down in Florida?
LEVINE: It can be a challenge switching from indoor to outdoor tennis, but it is great to be out in the sun and warm weather.
DOWNING: The conditions were certainly much different in Florida than they were in Pennsylvania. Most days in Pennsylvania it was too cold to play outdoors, so we hit mostly inside. But in Florida, the warm weather and being able to play outside offered a nice change of pace.
Q: What's your favorite part of playing Spring Break Tennis?
LEVINE: The best part of Spring Break Tennis is being able to play in much nicer weather than what we get in Pittsburgh.
DOWNING: My favorite part of Spring Break Tennis is the competition with other great teams that we wouldn't be able to play against otherwise. It is always a pleasure to play against quality teams from other conferences that always give us a different look then the teams we may play multiple times in a season.
The Spring Break Tennis schedule is available on the USTA National Campus website.